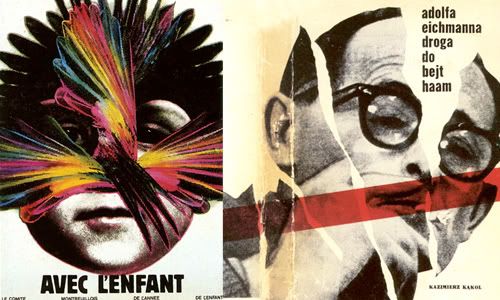 Two of Roman's posters: 1979 and 1962, respectively.
I recently came upon the work of Polish graphic designer Roman Cieslewicz and have become pretty obsessed with his poster design. His use of color and photo-montage is incredibly striking to me and his influence on my work in the future seems kind of inevitable...
Here's a very brief bio from
polish-poster.com
:
Roman Cieslewicz (1930-1996) In 1949-54 studied at Cracow Academy of Fine Arts. He specialized in poster and display designing. Worked as book and magazine designer. Since 1962 he lived in France where he worked as an art director of "Vogue", "Elle" and "Mafia" - advertising agency. He was the artistic creator of "Opus International" and "Kitsch". Member of AGI [International Graphic Association].
You can view several pieces of his work in
THIS
flickr set.